Ingevroren Empanadas voor thuis en horeca!
Ingevroren Empanadas bestellen voor thuis?
Of je nu een feestje hebt of je gewoon altijd de beste EMPANADAS in huis wilt hebben, je kunt nu je favoriete Hola Empanadas bestellen per doos en thuis lekker afbakken. Natuurlijk zijn deze dozen ook geschikt voor kleinere volume horeca gelegenheden (voor grotere volumes benader ons direct). De Empanadas worden ingevroren bij je afgeleverd door onze partner QSTA.nl. Uiteraard is de doos voorzien van afbak instructies zodat je zelf onze geweldige Empanadas perfect kunt bereiden.

Bestel je Empanadas direct


Ingevroren Empanadas bestellen voor horeca?
Heb je een beach club of een te gek restaurant en ben je opzoek naar Empanadas voor op de kaart? Dan kun je deze direct bestellen bij onze partner QSTA.nl of vraag bij ons de prijslijst op voor hogere volumes.

Meer info voor B2B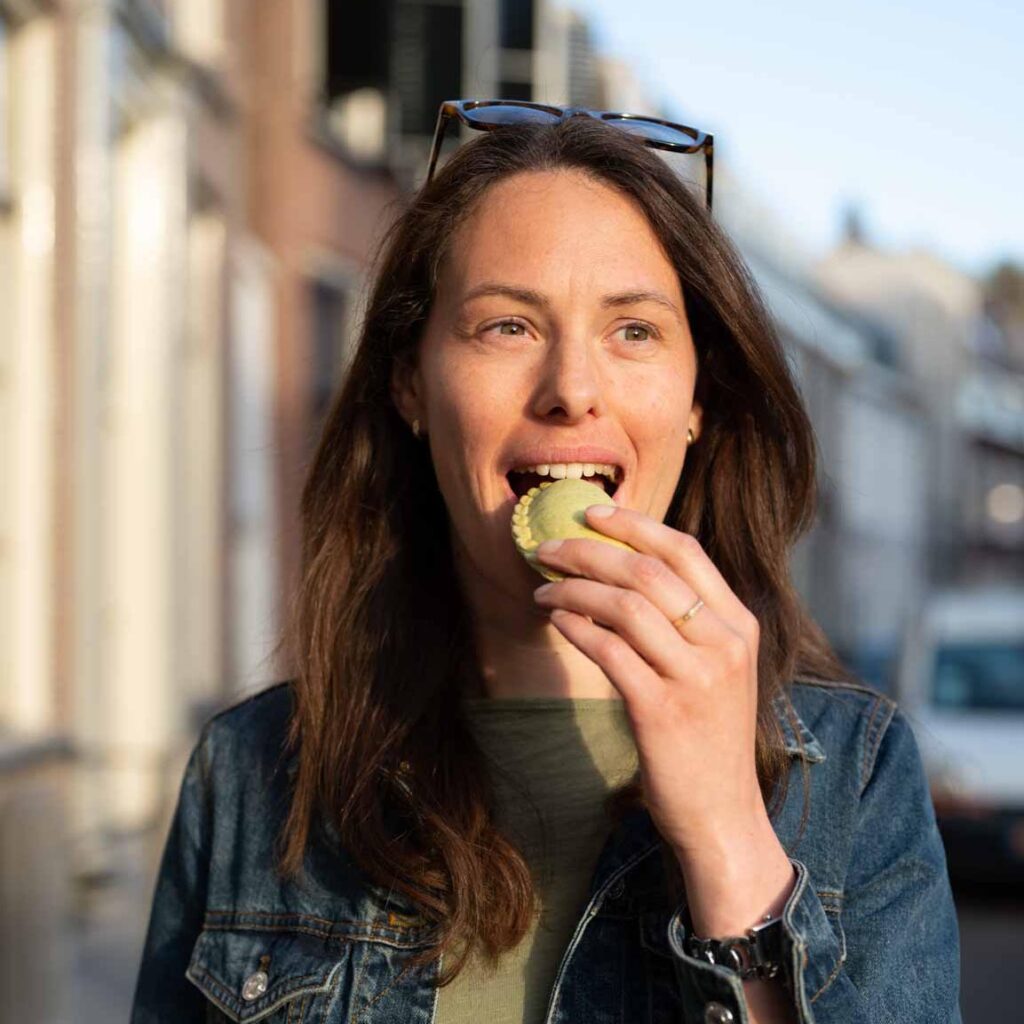 Dít is een Empanada!
Een Empanada (of Empa, zoals de Argentijnen hun favo dish liefkozend noemen) is eigenlijk 'gewoon' gevuld deeg dat gebakken is. Nu klinkt dat makkelijker dan het is, want alles valt en staat bij de vulling/korst combinatie. Het bijtgevoel een de daaropvolgende smaakexplosie! Bij Hola Empanadas zijn we dagelijks bezig om de ultieme empa-experience te bereiken.

Dit doen we in onze centrale bakkerij. Ook wel bekend als de Home of Empas. De bakkerij is het episch centrum van Hola Empanadas. Een plek van trial and error. Dag in dag uit staan onze chefs te proeven en te proefbakken. Totdat … ze wéér een Eureka moment hebben. Zo kwamen hier niet alleen onze traditionele Argentijnse smaken als Buenos Aires Bastard tot stand, maar zagen ook tal van specials er het levenslicht. Bijvoorbeeld onze smashing Nutty Pumpkin en de Mango Tango.