Empanadas
Dít is een Empanada!
Een Empanada (of Empa, zoals de Argentijnen hun favo dish liefkozend noemen) is eigenlijk 'gewoon' gevuld deeg dat gebakken is. Nu klinkt dat makkelijker dan het is, want alles valt en staat bij de vulling/korst combinatie. Het bijtgevoel een de daaropvolgende smaakexplosie! Bij Hola Empanadas zijn we dagelijks bezig om de ultieme empa-experience te bereiken.

Dit doen we in onze centrale bakkerij. Ook wel bekend als de Home of Empas. De bakkerij is het episch centrum van Hola Empanadas. Een plek van trial and error. Dag in dag uit staan onze chefs te proeven en te proefbakken. Totdat … ze wéér een Eureka moment hebben. Zo kwamen hier niet alleen onze traditionele Argentijnse smaken als Buenos Aires Bastard tot stand, maar zagen ook tal van specials er het levenslicht. Bijvoorbeeld onze smashing Nutty Pumpkin en de Mango Tango.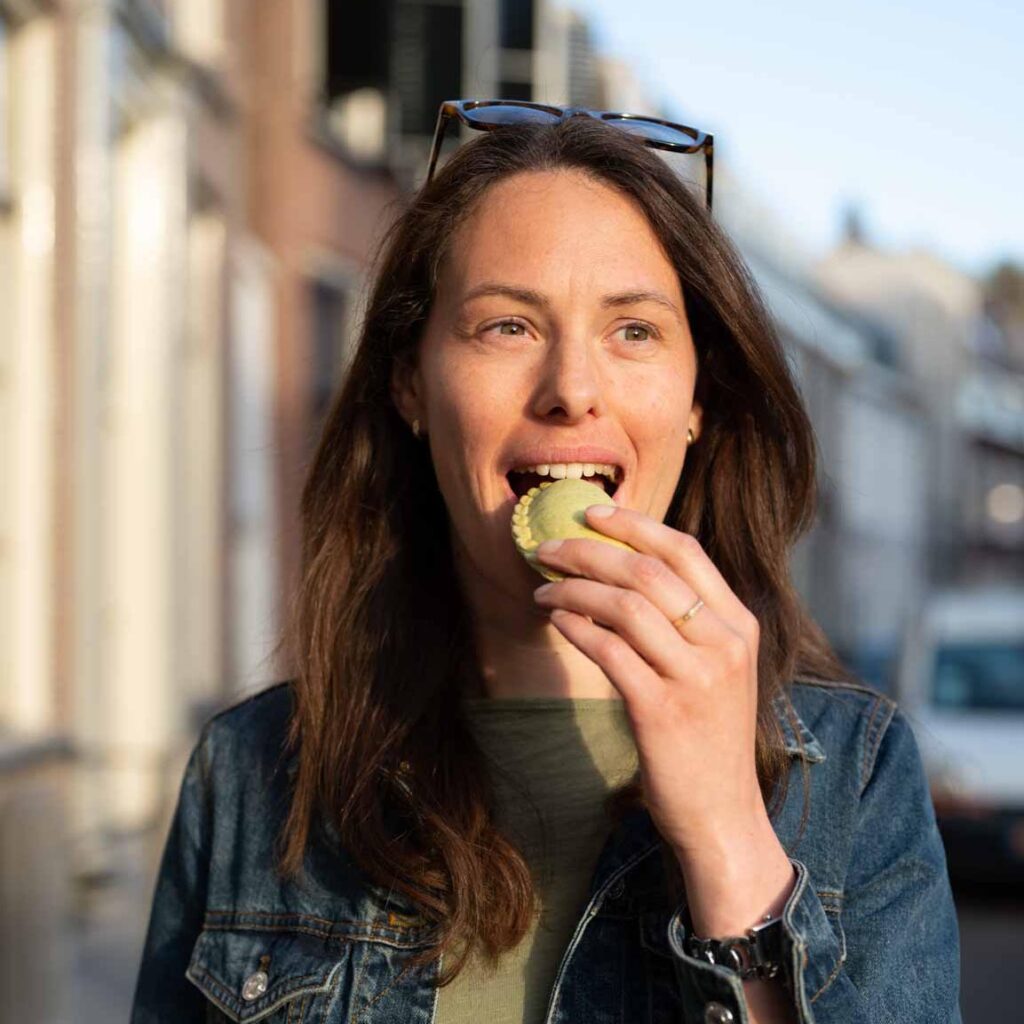 Oorsprong van de Empanada
Empanada. De naam komt van het Spaanse, Portugese en Galicische woord 'empanar'. Dit betekent inpakken. Of inwikkelen. Nu schijnt het zo te zijn dat de Empanada zijn oorsprong vindt in Galicië. Dat zal allemaal best. Het belangrijkste is waar de lékkerste vandaan komen. En dat is toch écht uit Argentinië. Of beter gezegd: uit onze Argentijnse bakkerij.