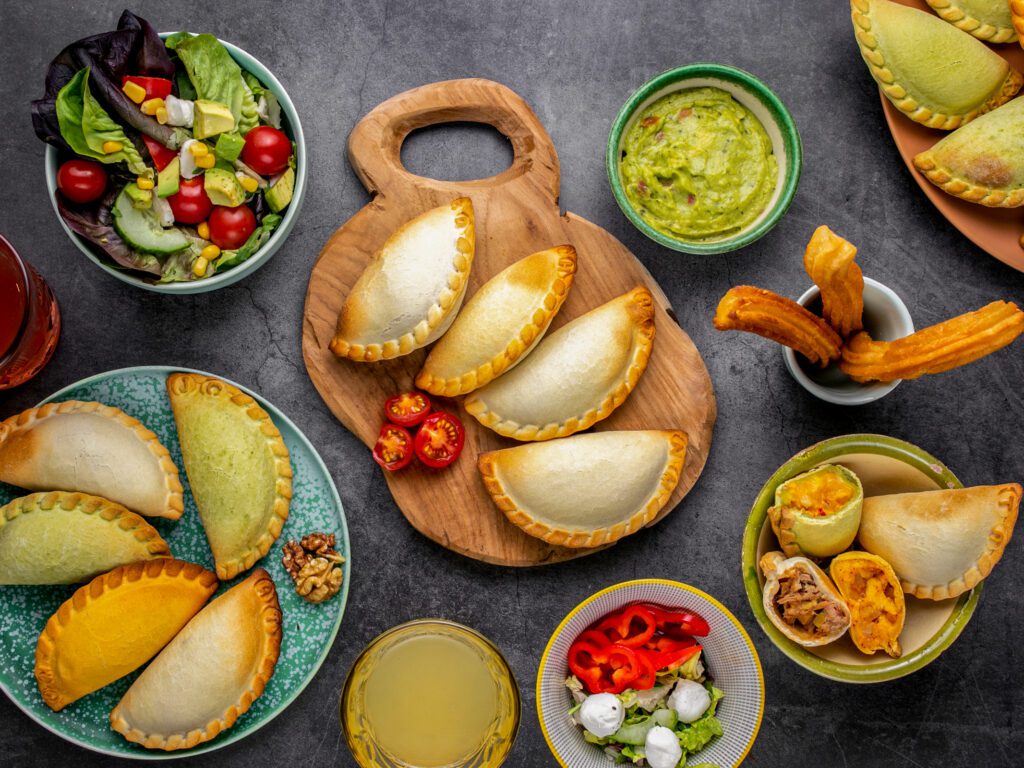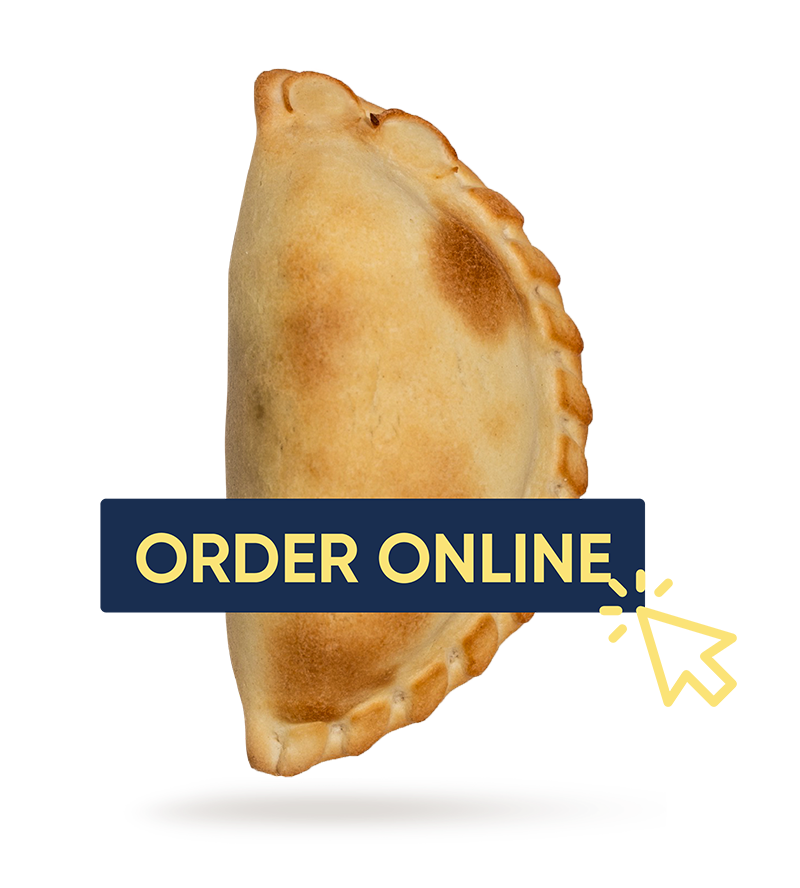 Latin feestje vieren?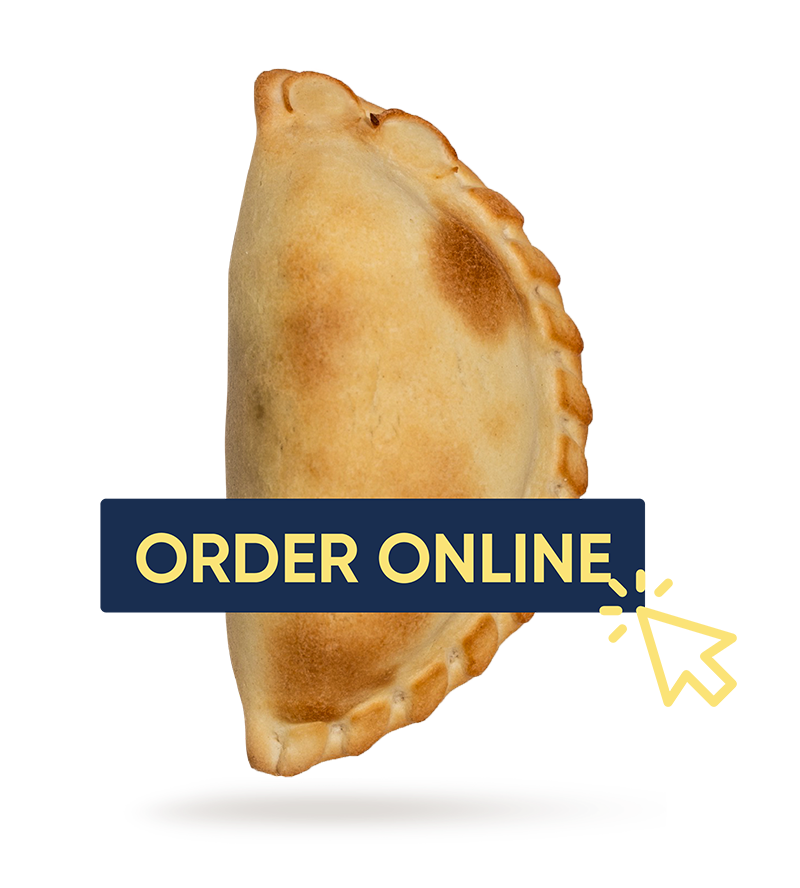 Organiseer je een Latin feestje of ben je op zoek naar iets bijzonders om te delen met je eetclub? Empanadas zijn dan helemaal de bom voor een onvergetelijke food experience waar je je gasten echt mee omver blaast. In Nederland zijn Empanadas nog redelijk onbekend en het aanbod wat in de supermarkt verkrijgbaar is is nu niet echt een weerspiegeling van de Argentijnse eetcultuur. Bij Hola Empanadas zijn we dagelijks bezig om die ultieme Empanadas te bereiden waar de authentieke Argentijnse smaak wordt gecombineerd met onze Europese eetcultuur. Het gevolg hier van is dat we Empanadas hebben met vlees maar juist ook Vegetarisch en Vegan vulling en deeg. Dit maakt ons aanbod Empanadas super geschikt voor jou event met vrienden waar je iedereen kan laten genieten van diezelfde fingerfood experience. Ons deeg is voor alle smaken Vegan, hierdoor kun je ze dus eenvoudig samen afbakken. De Empanadas hebben in de hoek een letter combinatie die de smaak aangeeft en het deeg is van kleur verschillend zodat je eenvoudig de gewilde smaak kunnen pakken. Makkelijk toch? Wij bereiden onze Empanadas vers in onze bakkerij in Nederland met hoogwaardige ingrediënten en food standaarden. Nadat we de Empanadas hebben bereidt worden ze direct ingevroren en daarna verpakt in dozen van 25, 50 of 100 stuks.

Naast onze Empanadas bieden we bizar lekkere guacamole aan die we direct uit Mexico importeren. Deze Guacamole is een mooie aanvulling op onze Empanadas als dips, maar uiteraard kun je deze ook heel goed gebruiken bij die schaal met Nacho's. Wij verkopen dozen van 10 kilo met hierin 10 units van 1 kilo, deze zijn ingevroren en minimaal 6 maanden houdbaar.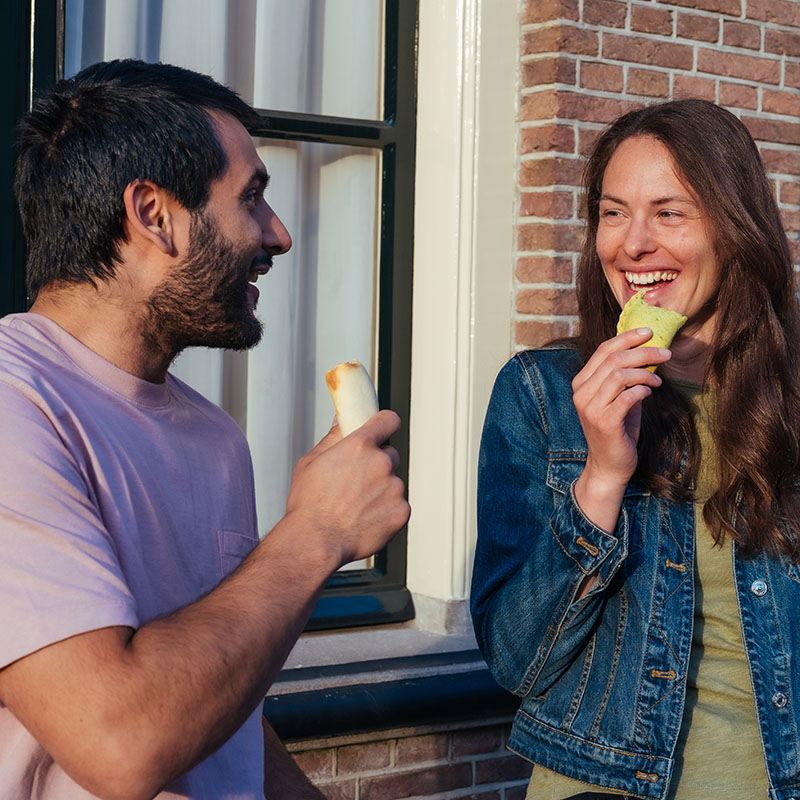 Ingevroren Empanadas bestellen?
Je kunt eenvoudige je favoriete Empanadas bestellen en binnen 2 werkdagen al in huis hebben, bestel ze nu via onze webshop!

Bestel je Empanadas direct

Lekker zelf samenstellen of een PreMade box bestellen!
In onze webshop kun je eenvoudige je Argentijnse Empanadas bestellen. Je kunt je smaken kiezen in hoeveelheden van 4, 6 of 12 stuks. Ook hebben we een aantal PreMade boxen zodat je eenvoudig een doos van 12 stuks kunt bestellen met bijvoorbeeld een mix van alle smaken maar ook een mix van vlees, veggie of vegan Empanadas.

Levering aan huis in Nederland
We leveren aan huis binnen 2 werkdagen als je voor 17:00 uur besteld. De levering gaat via onze partner QSTA die de Empanadas diepgevroren vervoerd. We rekenen €7,50 bezorgkosten maar voor orders boven de €75,- is de verzending gratis!

Bestel je Empanadas direct